Pure information.
Other useful information
A well-informed holiday is a relaxing holiday. And even though a break with us at the Traubenhof feels completely free and uncomplicated, it doesn't hurt to have read the small print. Here is the most important information about your holiday here with us at the vineyard: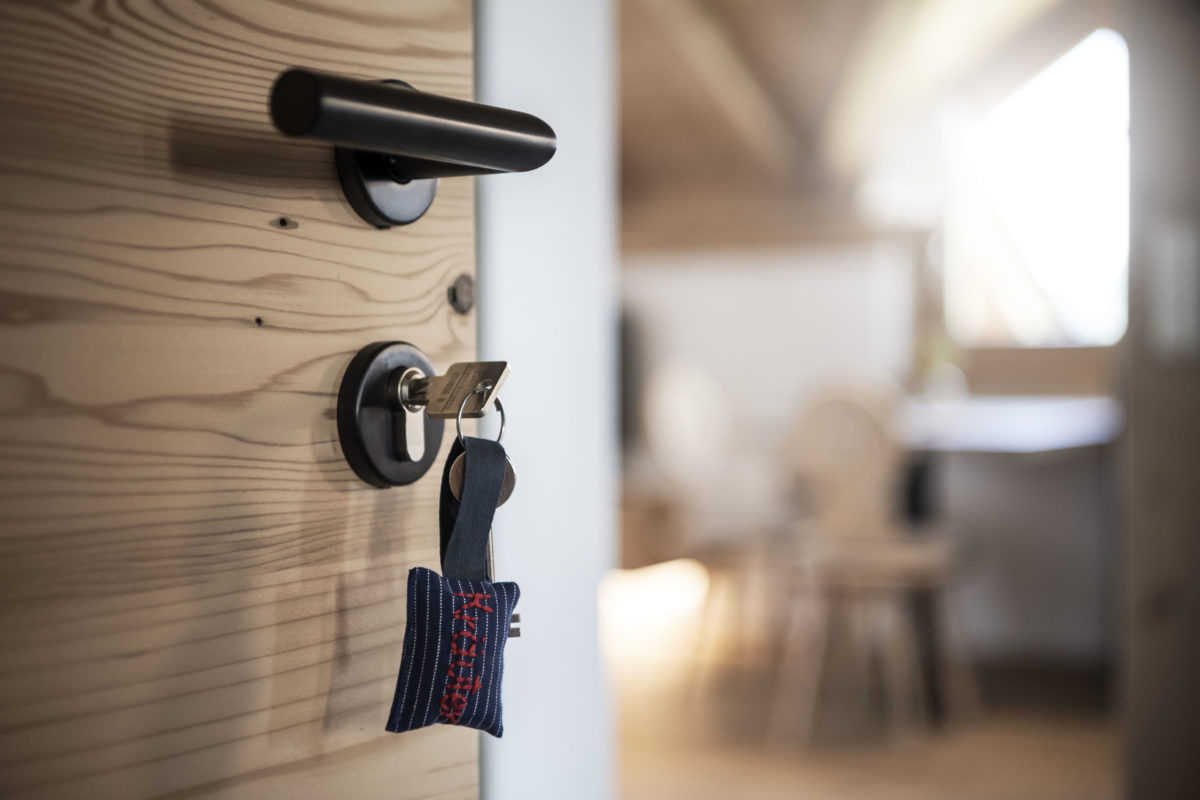 Arrival and departure
The holiday apartments at the Traubenhof are available from 2 pm on your arrival day and until 09:30 am on the day you leave.
Breakfast basket
We will be pleased to prepare a generous breakfast basket containing some of the farm's own produce and selected local specialities.
Depending on size, a basket costs between € 9 and € 15 per person.
Pets
Unfortunately we cannot accept pets at the Traubenhof. We thank you for your understanding.
Payment
You may pay up to € 2,999 in cash, or alternatively pay by bank transfer or debit card.
Reservation and deposit
Your reservation will be considered binding after written confirmation from us and receipt by us of your deposit.
Cancellation policy
Should something unforeseen happen meaning that you are unable to take your holiday, the following conditions and cancellation policy apply – irrespective of whether or not the apartment can be rented to another party during the period concerned:
more than 3 months before your planned visit: no cancellation charge
between 3 and 1 months before your planned visit: 40% of the value of the reservation
between 1 month and 1 week before your planned visit: 70% of the value of the reservation
in the final week before your planned visit: 90% of the value of the reservation
in the event that you do not travel, the deposit paid will be retained as compensation.
Holiday cancellation insurance:
To protect yourself from unnecessary costs in the event of a cancellation, we recommend that you take out our Roter Hahn cancellation insurance:
You can easily take out holiday insurance for yourself here.
Liability exclusions
We strive to provide correct and complete information on this website; however we cannot accept any liability for the up-to-dateness, accuracy and completeness of the information provided. We reserve the right to change or supplement the information provided without prior notice. The relevant quotation or confirmation of reservation provided is binding. Despite careful checking, we cannot accept any liability for the content of external links. The operators of any linked pages are solely responsible for such content.
Please note
Your attention is expressly drawn to the provisions of articles 45-67 of the Italian Consumer Protection Code, legislative decree 206/2005.
The use of all farm and leisure facilities is at your own risk.