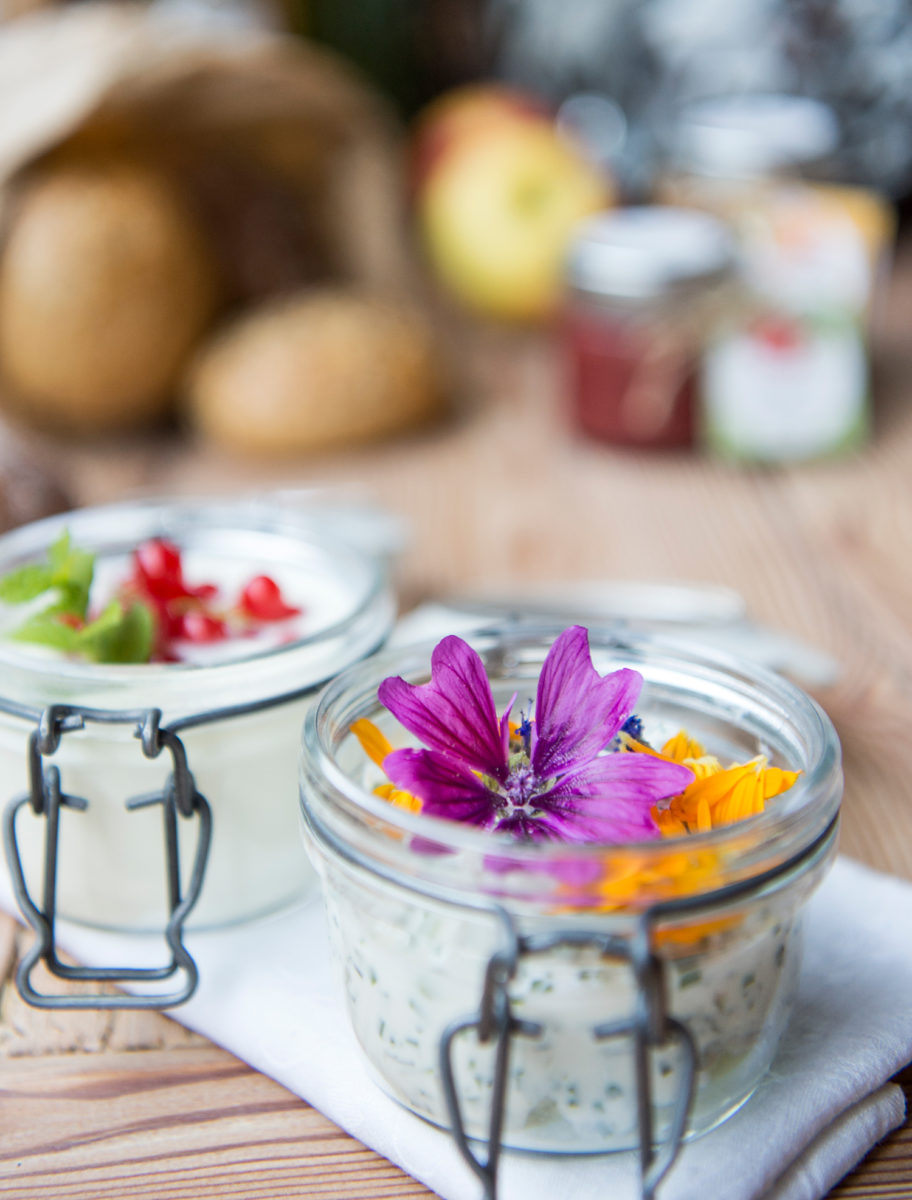 Pure enjoyment.
Home-made and from the farm
Culinary indulgence is part of the holiday feeling at the Traubenhof. No wonder, since all the goodness is almost close enough to touch. At every time of the year our farm has a variety of delicious treats available. Wine, and fresh or carefully dried fruit and herbs. A lot of dedication goes into our vines, orchards and garden. We preserve and process the pristine flavour of our natural treasures using traditional recipes. In this way our traditions live on in every bite and every single drop. Quite simply because it tastes best this way!
Pure happiness.
A tasty start to the day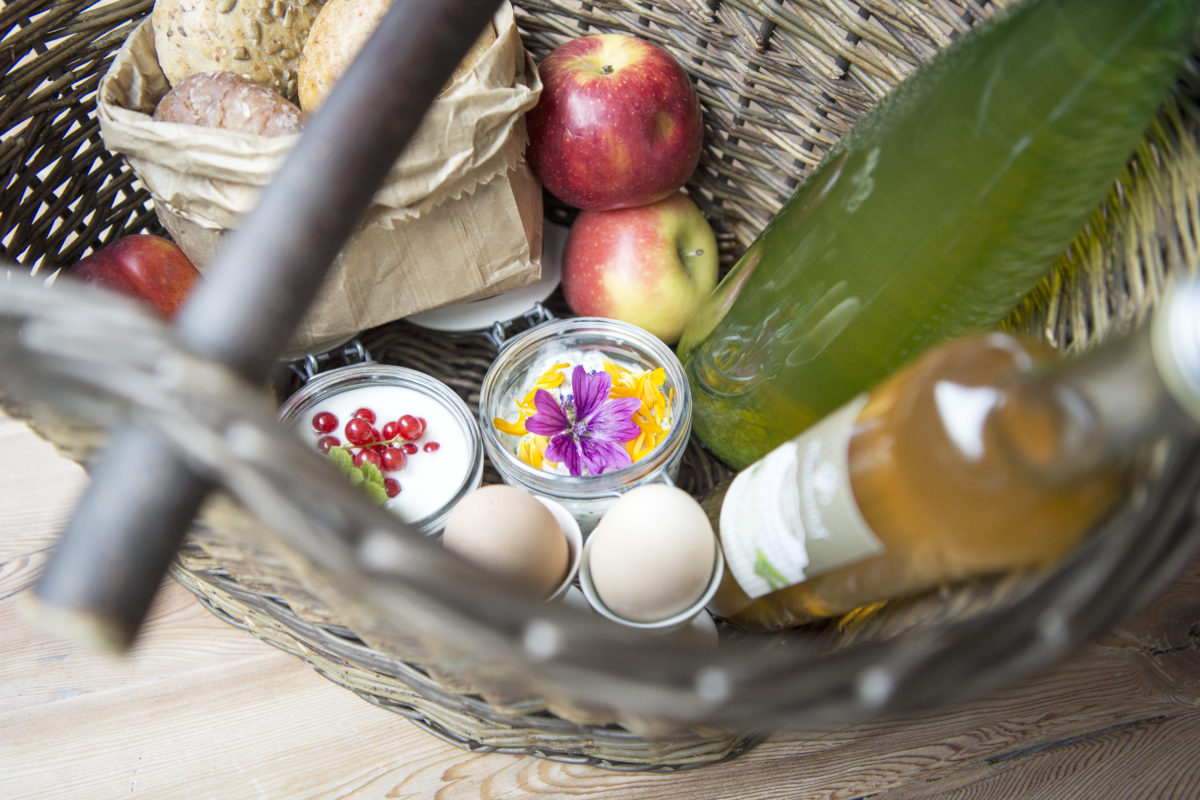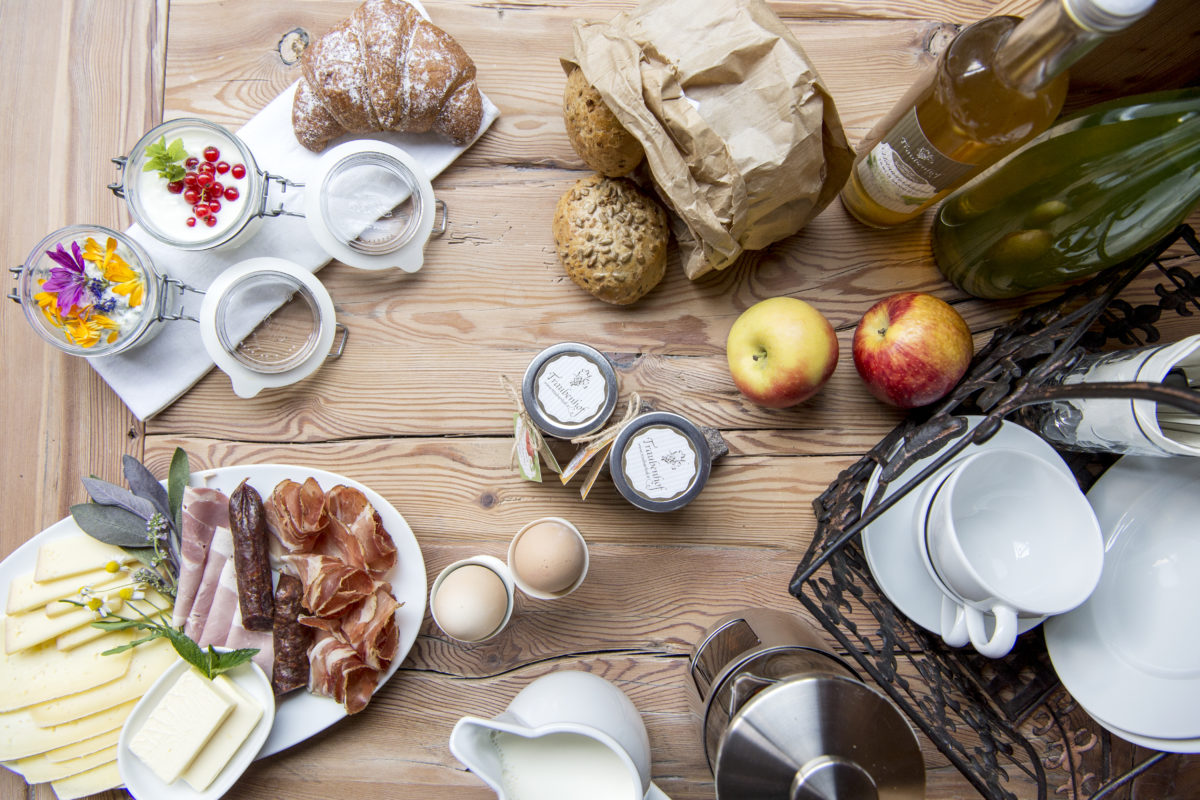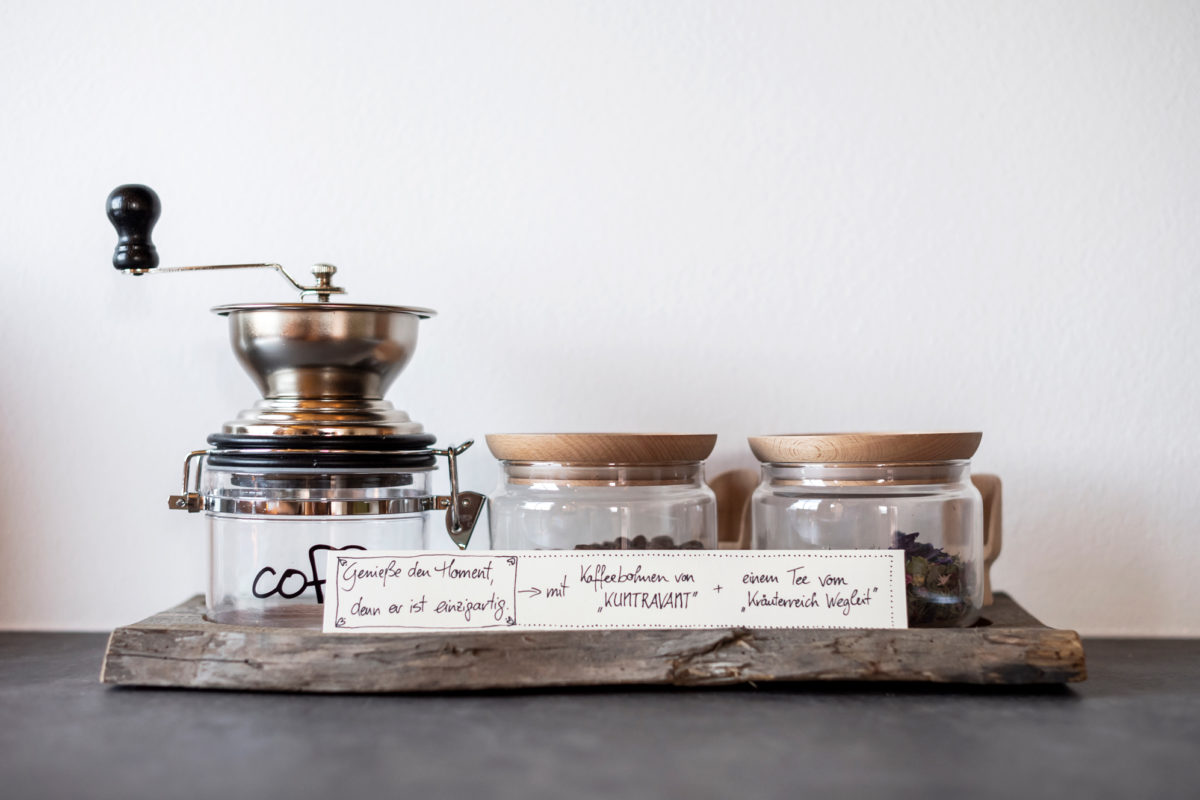 Tasty treats come knocking at the door early in the morning at the Traubenhof! Only, of course, if you want them to! We will be happy to fill your personal breakfast basket with all the kinds of things that will have you leaping out of bed in anticipation! Of course your basket won't be without the odd home-made delicacy, for example a sweet-smelling, home-made cake. Then, depending on your preference, there'll be other morning classics such as crusty bread, fresh from our trusted baker, South Tyrolean organic milk products, seasonal fruits, whole grain muesli blends, delicious sausage specialities and eggs laid by chickens with their own names. And, of course, our home-made juices, organic herbal teas and coffee from the South Tyrolean roasting house, Kuntrawant.
We will be pleased to take any food intolerances or special dietary requirements into account when putting together your breakfast basket.
Depending on their content and size, we charge between € 9 and € 15 per person per day for the individually filled Traubenhof breakfast basket.
Pure natural treasures.
Home-made for at home.
At the Traubenhof, love can sometimes be found in bottles, glasses and jars. Carefully harvested natural treasures, processed and preserved according to ancient recipes and with lots of instinctive feeling. In our farm shop you will find a small but perfectly formed selection of products made here on the farm. These include, of course, Kaltern wines, but also fragrant blends of herbs or delicious herb salts, dried fruits, fruit spreads, juices and various syrups. As a gift for home or a holiday souvenir for your own store cupboard...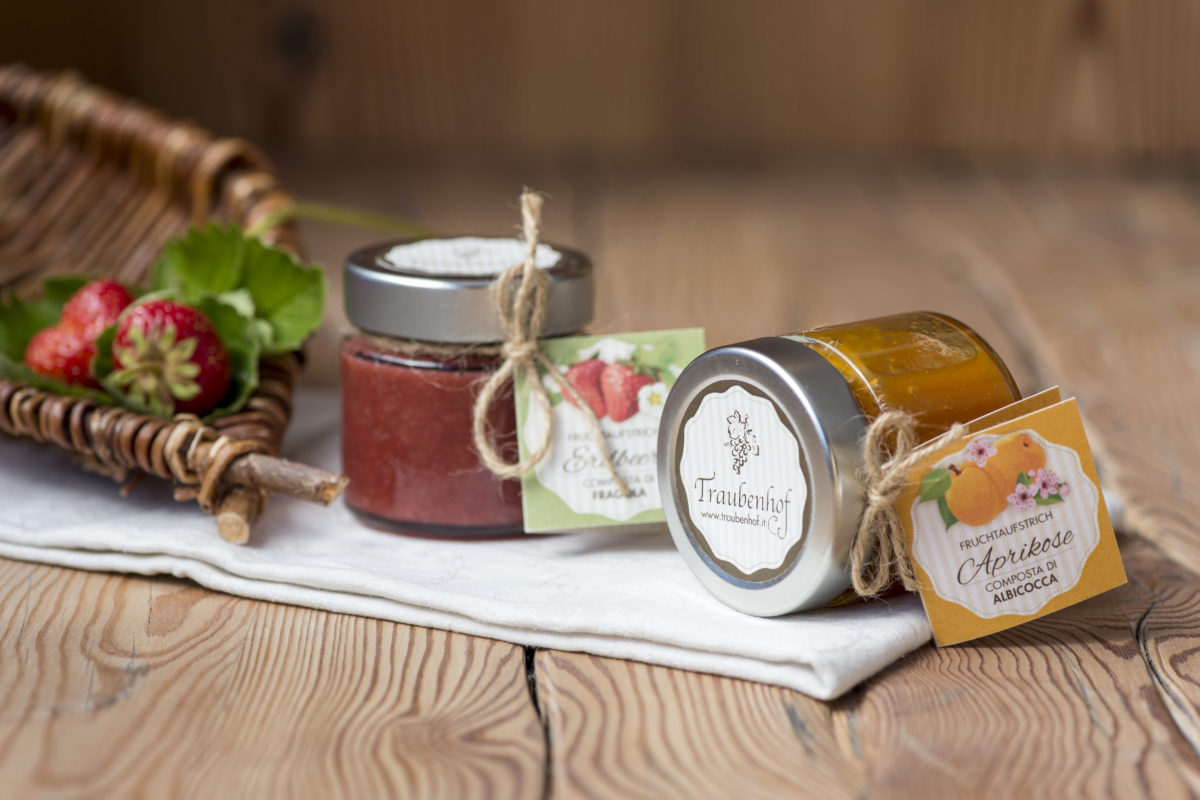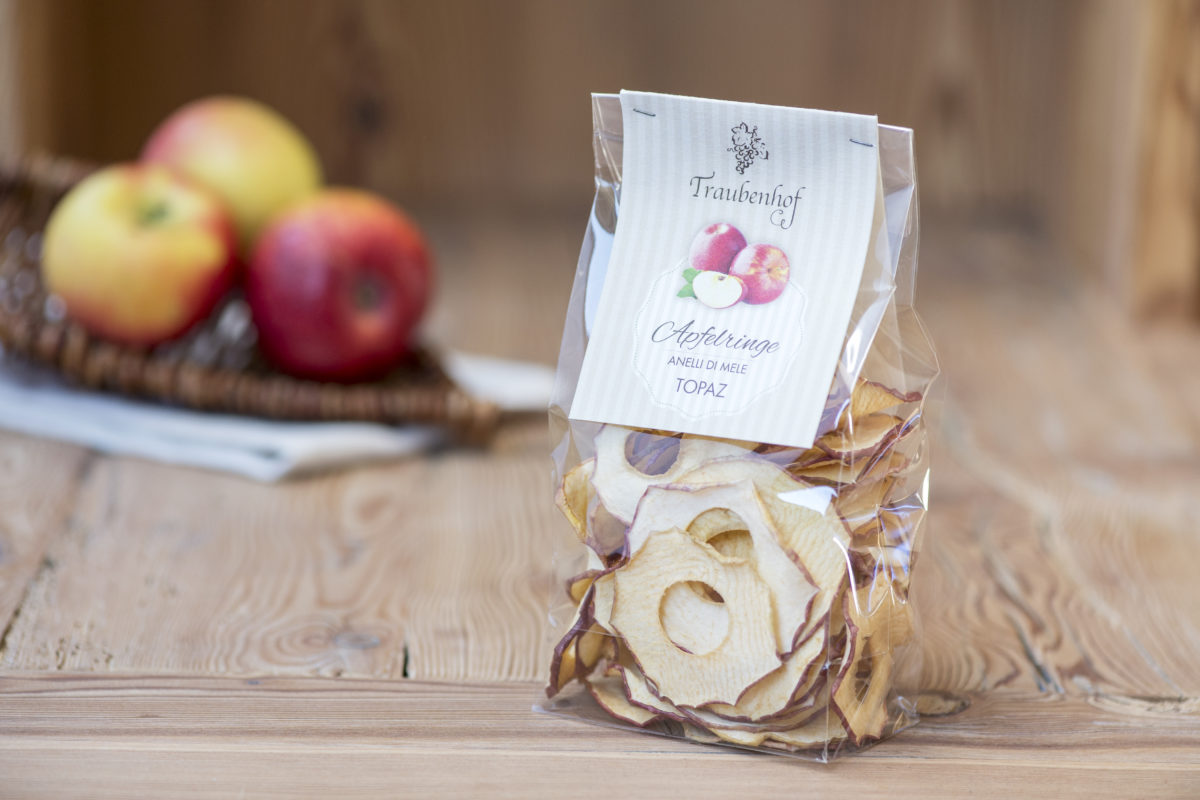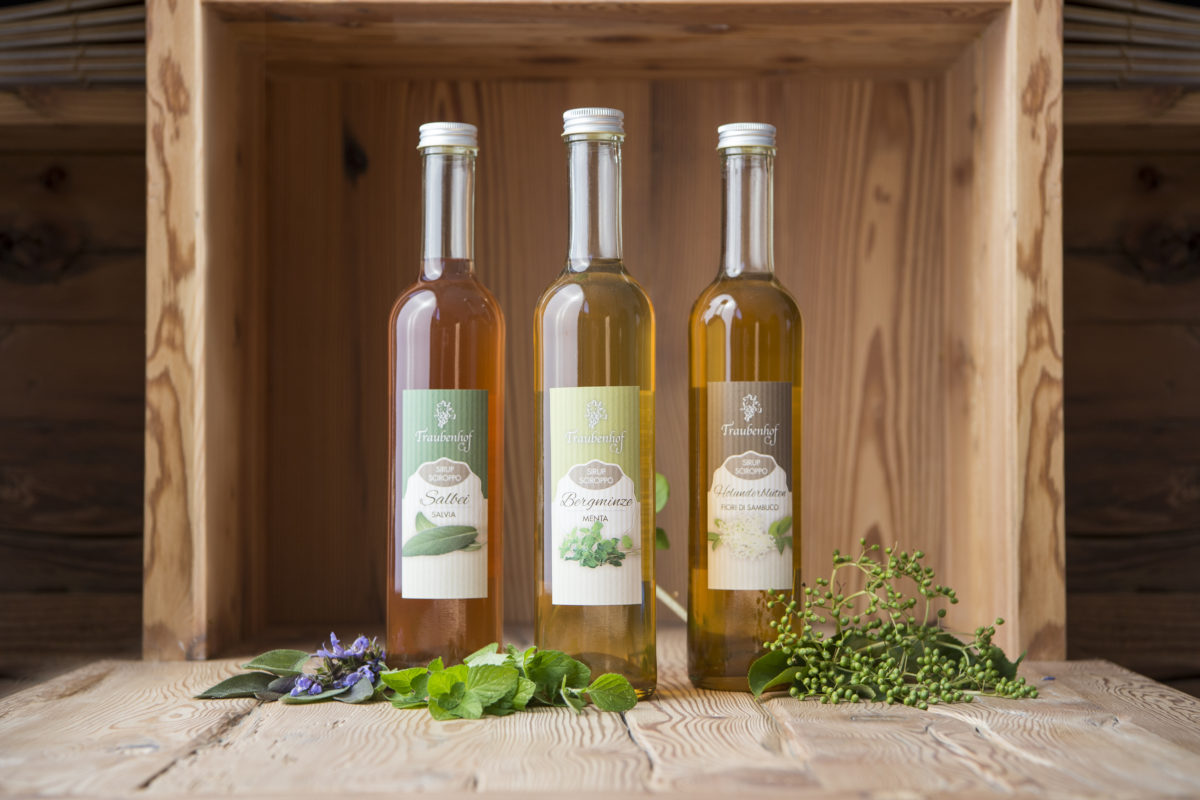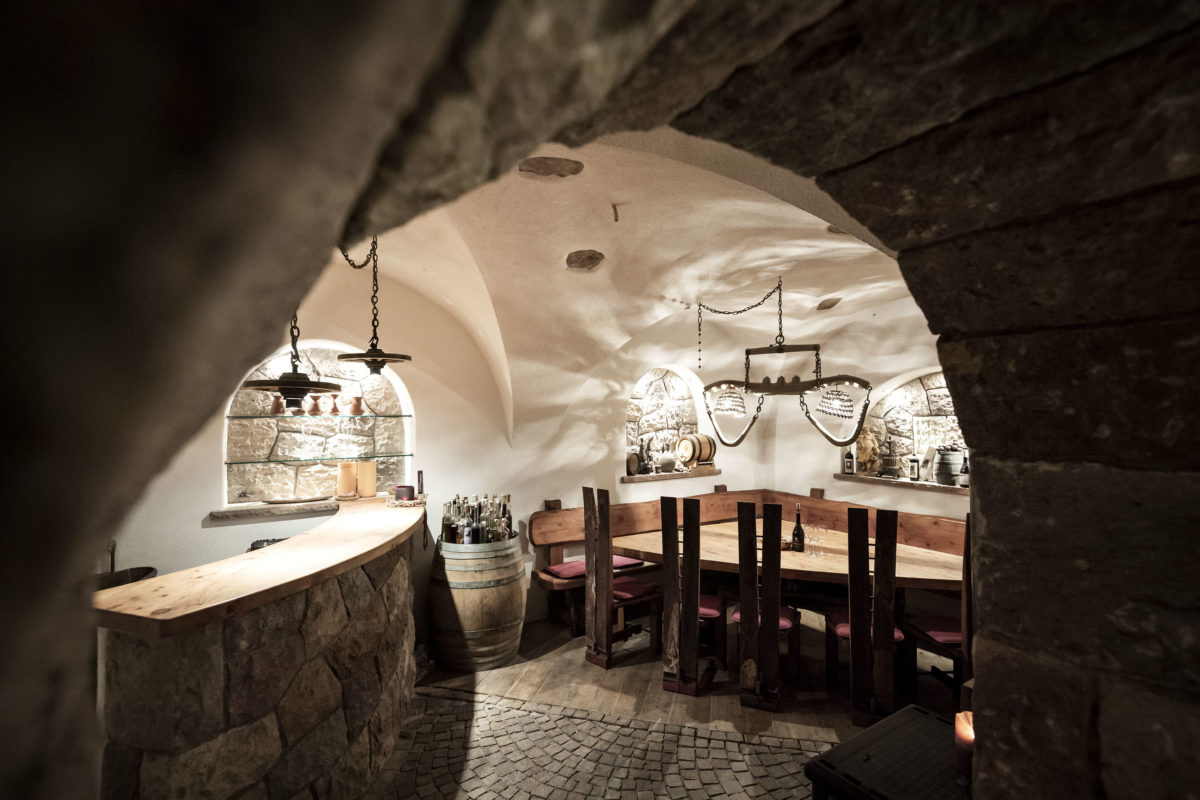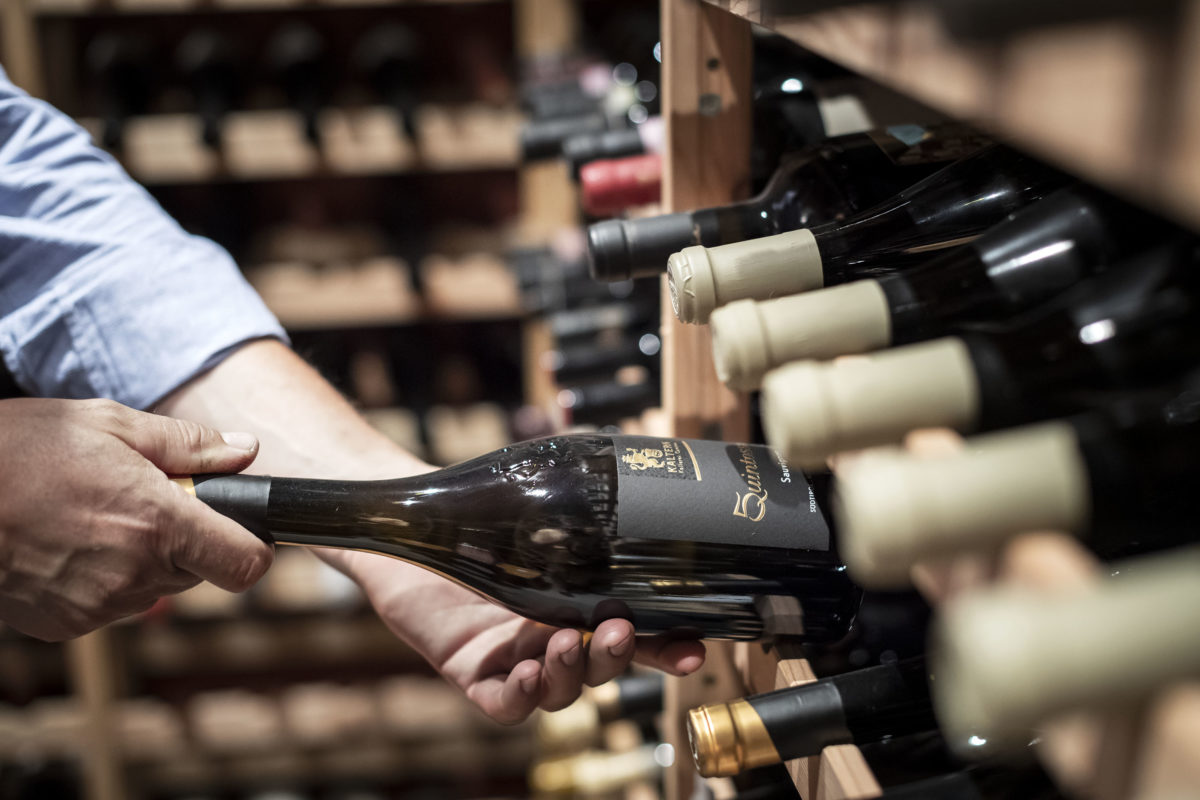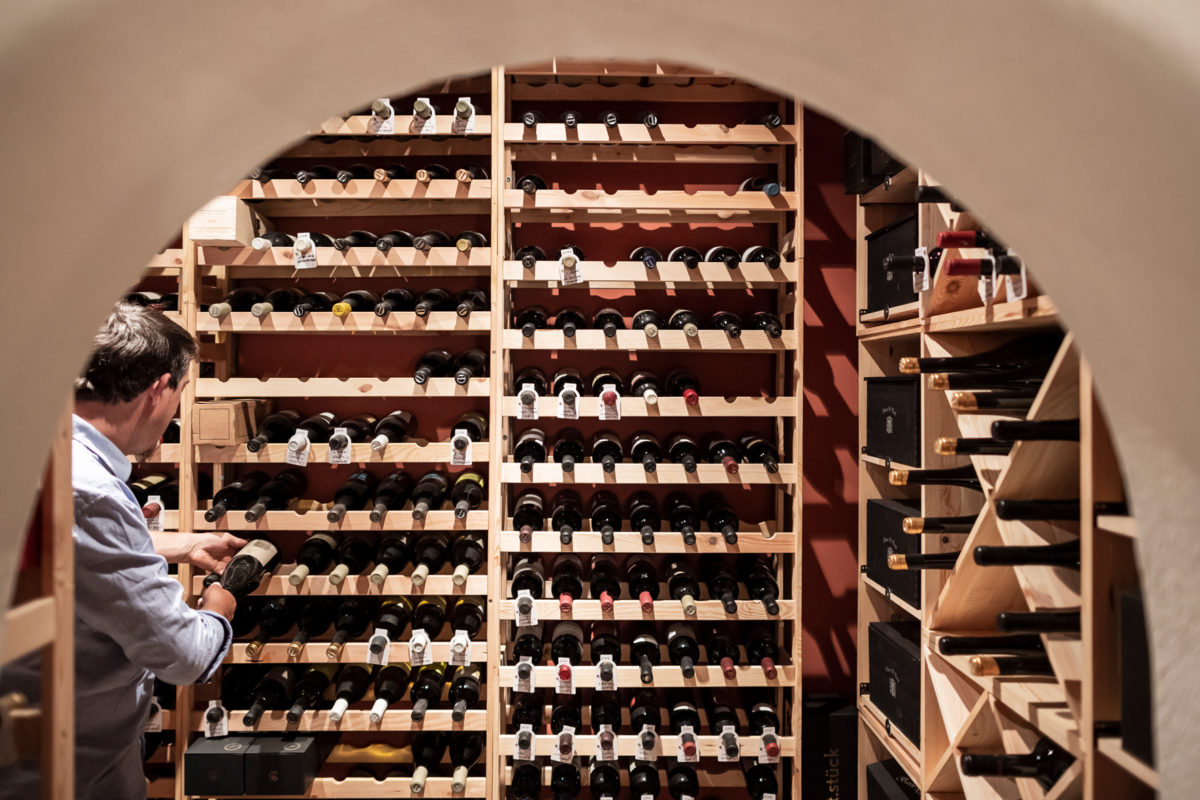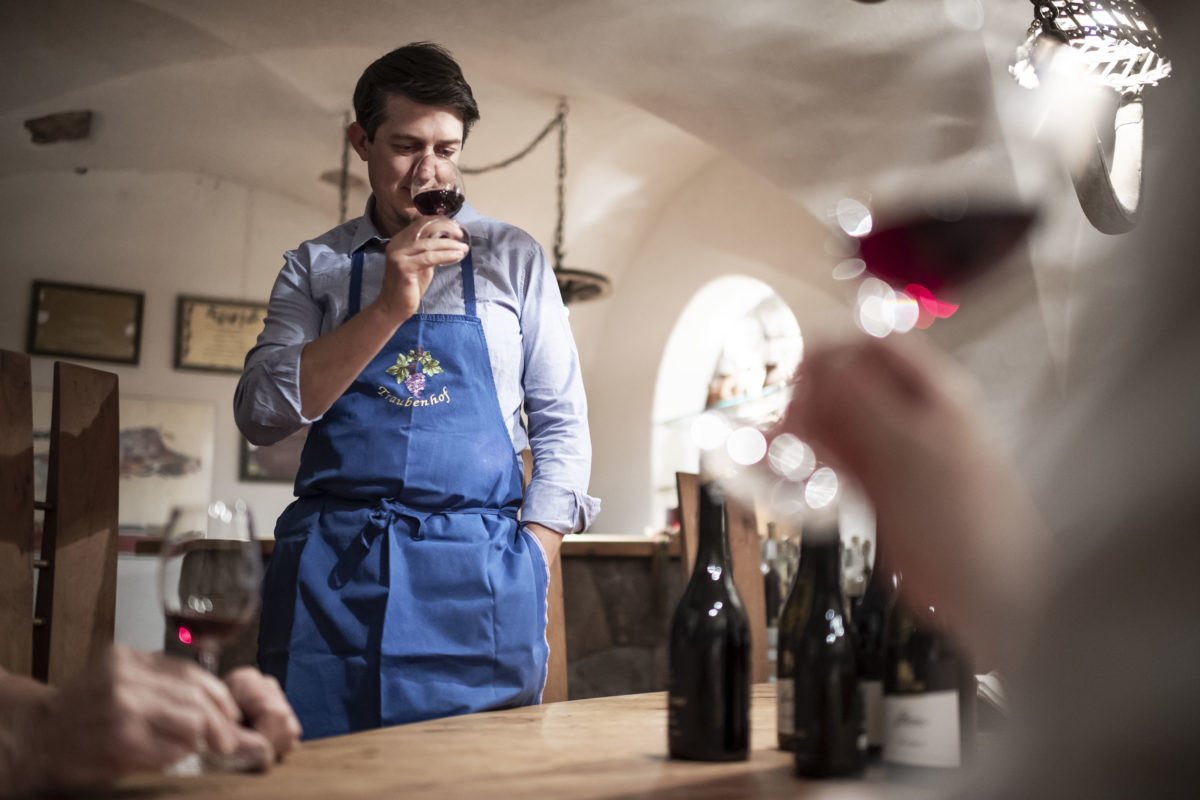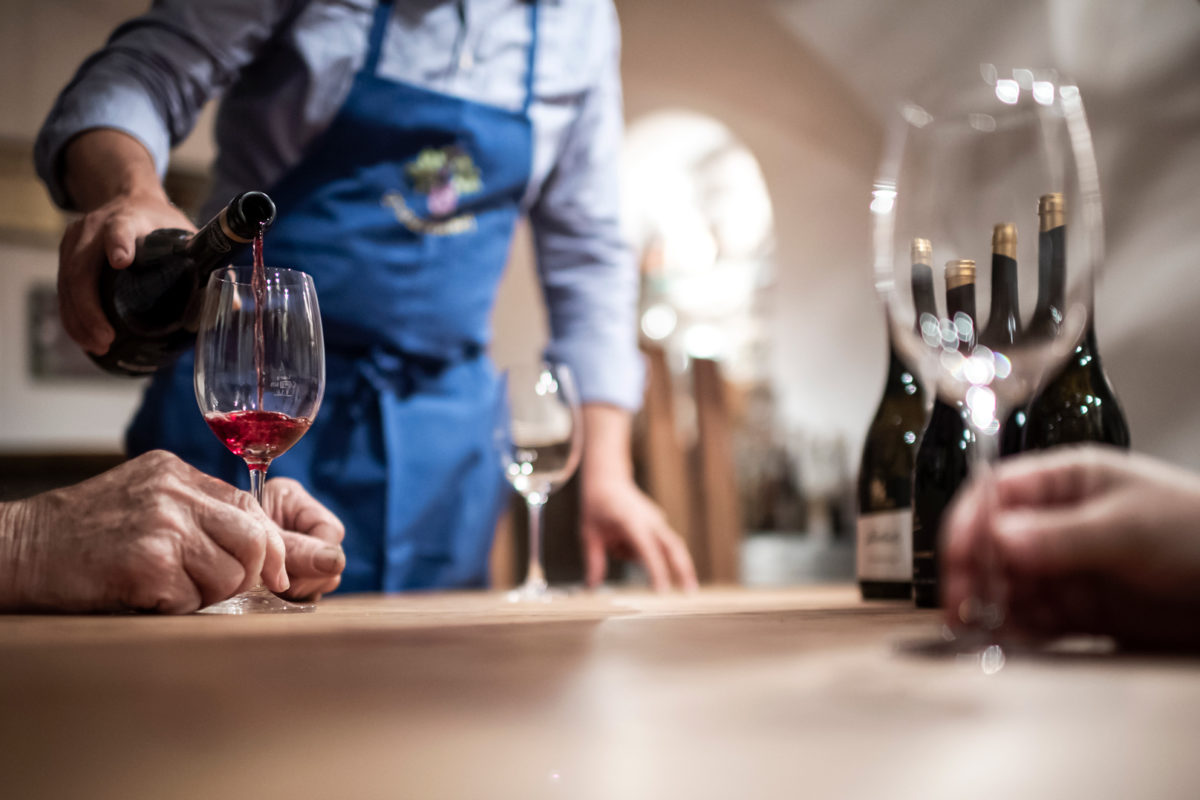 Pure passion.
The treasure trove of the vintner
The wine cellar at the Traubenhof is Reinhard's favourite place. Here, under the historic barrel vaults we offer guided tours and tasting sessions upon request. Fans of fine wines sit together in a cosy atmosphere, devote themselves to enjoyment and indulge in wine-inspired daydreams – whilst naturally their host lets them in on the odd winemaking secret.