Pure life. Real and natural.
Welcome!
A break with us at the Traubenhof means immersing yourself in the landscape around Kaltern too. Immersing yourself in the terraces and orchards that help shape what we are and do here throughout the seasons. Discovering the culture of South Tyrol, and its culinary riches, customs and history. We want to help you be part of it all and invite you to taste the wine of Kaltern with us. To discover the flavours and strength of the green treasures in our garden and let your gaze wander from our elevated position and out across the vineyards.
We are delighted that you have found us.
Sylvia, Reinhard and Philip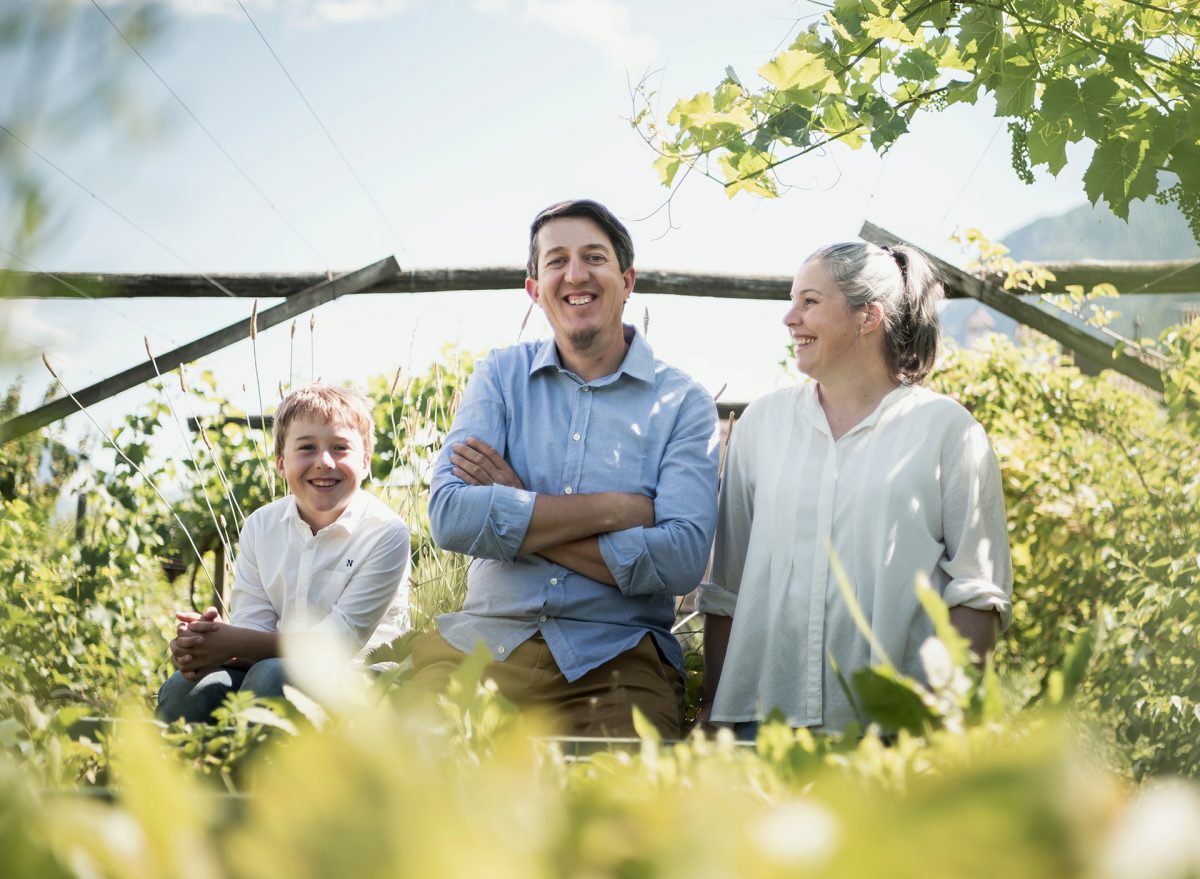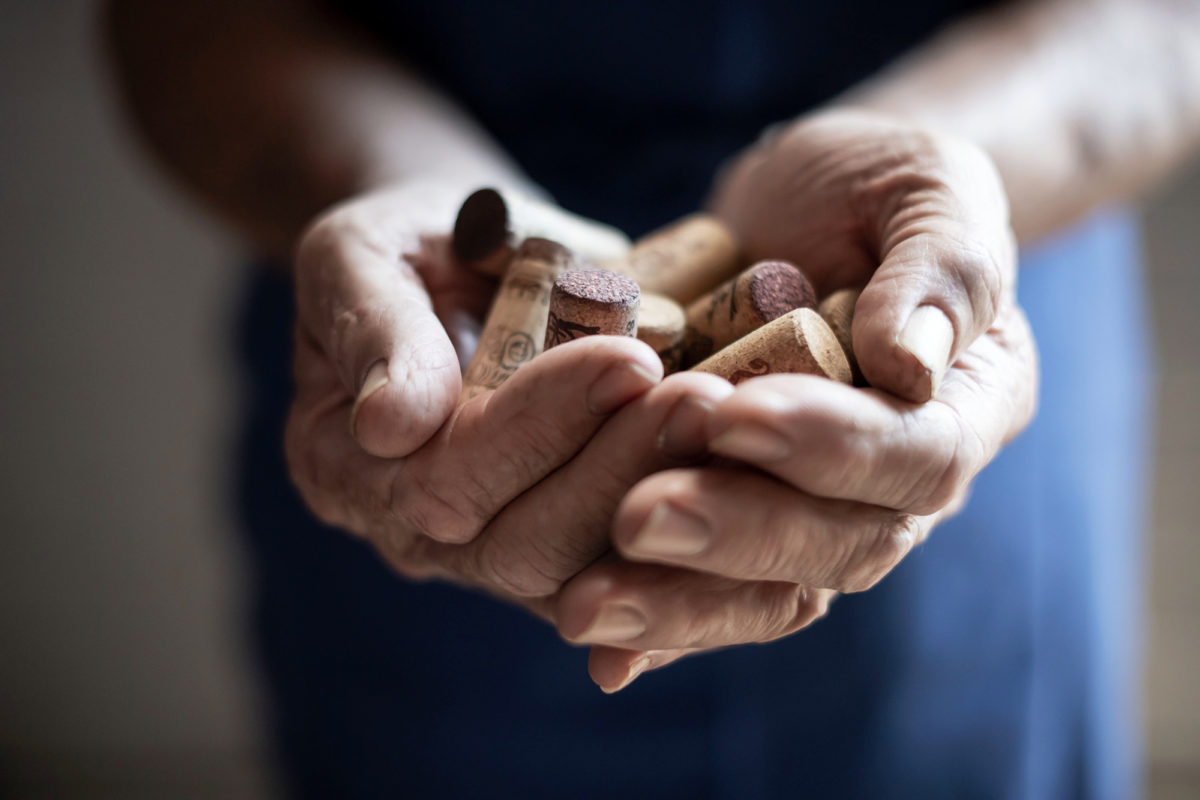 We are dreaming of a place where the true, the pristine and the authentic are at home. A place where we can be. A place in harmony with nature and close to people.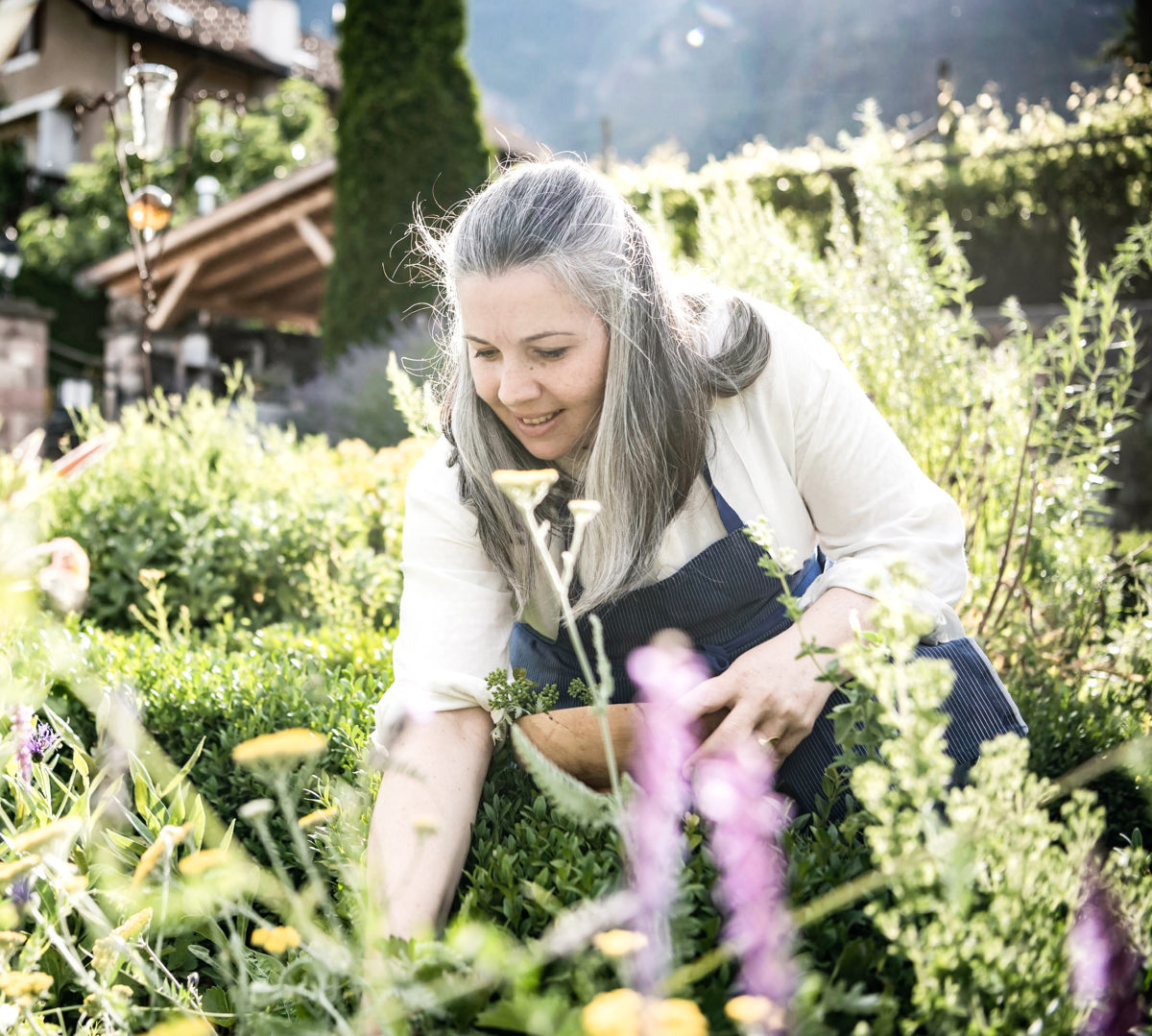 Pure adventure.
Surrounded by vines, our Traubenhof is peaceful and yet at the heart of Kaltern. A family-run vineyard with four new holiday apartments, a natural pool and small sauna. And because it is our greatest joy to live and work in harmony with nature, we want to share this feeling with our guests throughout the seasons. To give them a feel for our culture and traditions, as well as for the natural treasures produced by the fertile land around Kaltern. For their power and unique flavour. Because we love nature and set great store by sustainability and quality. This is as true for the contents of our breakfast baskets as it is for the experiences we share here at the vineyard.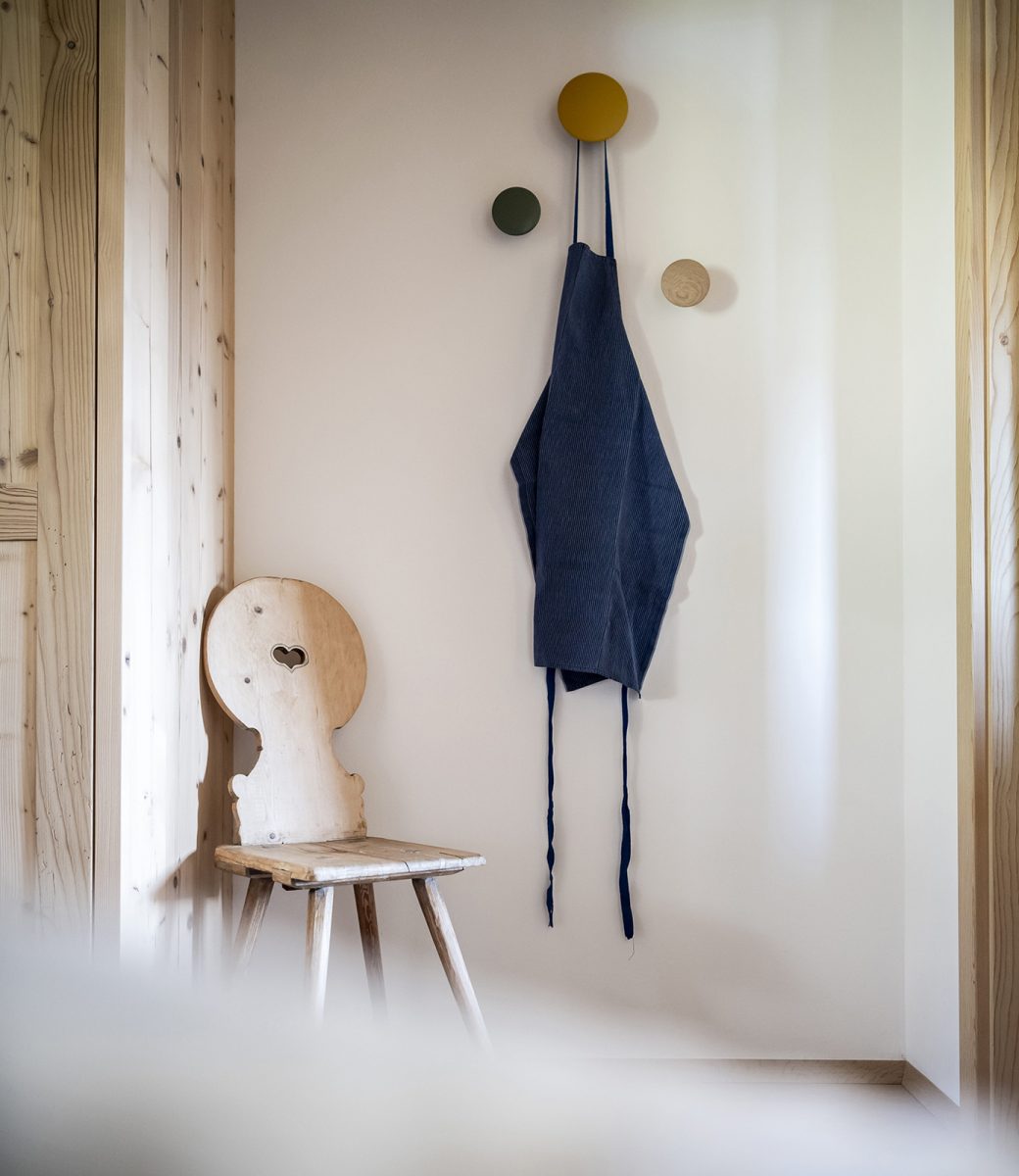 Pure tradition.
The typical blue apron, the "firtig" is part of our identity. For centuries it has been a loyal companion of South Tyrol's farmers, and reminds us of who we are and where we come from. The traditional Kaltern "firtig" material has thin white pinstripes. Incidentally, the "firtig" is reflected in countless details around the Traubenhof. Have you spotted any yet?